Now we are in September the days are getting noticeably shorter and the temperature is dropping (not that it has particularly been a summer to remember!).
Although the garden might not look at its best now, it is a time of great harvests, where both summer and autumn crops overlap.
September is the best time of year for salad in our opinion as you have all the nice summer leaves, but also the winter leaves are just coming on which makes for a very diverse mix of colours and flavours.
Early September is a good time to sow winter lettuce, Asian Greens, and Winter Purslane, as well as some other things like hardy annual flowers.
For a full list of seeds to sow in September click the button below.
​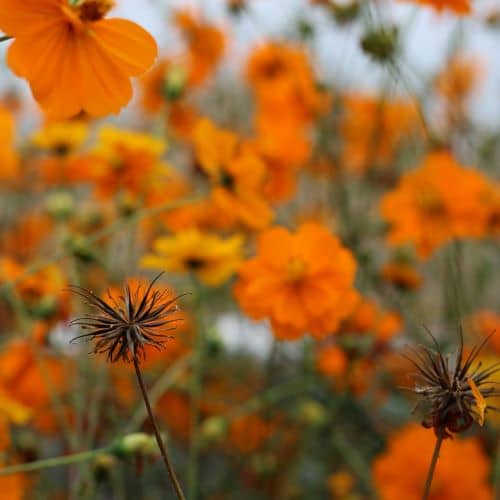 ​
Some garden jobs for September
Collect seeds from flowers such as calendula and cosmos

Stop watering your tomatoes and cut off their tops so they can put energy into ripening whatever fruits they still have

Clear out beds and prepare for winter crops

Turn your compost heaps

Some winter squashes might be ready for harvest - look out of the colour change. Once harvested be sure to 'cure' them somewhere warm and dry for at least two weeks to maximise storage potential

Preserve veg gluts by fermenting and pickling
All the best
Fred and Ronja
​
P.S. make sure you take the time to celebrate your successes in the garden this year ;)